JBR Washing machine repair in Dubai qualified and experienced professional. We provide service in Dubai related to washing machine repair or other Home appliances service. For any Home appliance service in Dubai, you can make call us for more detail + at (971) 52 510 0970. If you are searching for that mentioned below, then.
Washing Machine Maintenance
Repair of Washing Machines in Dubai
Dubai Washing Machine Repair
Laundry Machine Service and Repair
Local Washing Machine Repair
Dubai Laundry Machine Technician
Repair of Washing Machines in Bur Dubai, UAE
So you are in the proper location. At JBR Repairs, we handle all washing machine repair requirements. We also offer prompt and dependable washing machine repair services throughout Dubai. Our repair service is quick one time must serve us for better results, and we also deliver the order on the same day.
Your washing machine is essential to your daily life because it reduces the effort and time required to wash all of your family's clothing. Therefore, it must merit excellent care. JBR Repair is the ideal option for servicing your electric companion. If there is a problem with your washing machine and you are searching for washing machine repair in Dubai, please let us know and we will repair it immediately. You will be in touch with us on WhatsApp or Telephone +(971) 52 510 0970.
Regular Defects with the Washing Machine
Is Your Washing Machine working not properly making a noisy start, and You're searching for a Washing Machine Repair in Dubai? so JBR Repairs provide you with a solution to your problem, If so, or if your washing machine doesn't turn on, doesn't drain properly or doesn't spin, or has a burning smell or leaks, it may have an electrical or mechanical problem. We will take care of all of your washing machine repair and maintenance requirements. Some of the common issues mention bellow
The Washing Machine is Noisy
When a washing machine produces a loud noise, there may be a number of causes, including a broken or worn part, a rattling pump motor, a squeaking belt, or worn tub bearings.
If the washer won't turn on, it could be a straightforward problem with the plug or electric supply, but if these appear to be in working order, you must take action and contact a professional technician. JBR washing machine repair Dubai, by well-maintained specialist staff who are always willing to assist customers.
The washing Machine Does Not Spin
If your washing machine does not spin even when the power is on, there may be a serious issue. First, you must power off your washing machine to protect yourself from potential dangers such as a short circuit or burning wires, etc. Then, contact a professional washing machine repair in Dubai service.
Washing Machine Emits a Burning Odor
If your washing machine emits a burning odor, there is undoubtedly a serious problem. You must not attempt to contact or activate it again. Simply contact a service advisor for immediate preventative measures and washing machine maintenance and repair.
A washing machine leak may lead to other significant issues, such as a brief circuit or the overheating of other electric components. JBR Repairs can promptly inspect and repair your washing machine.
Some Reason To Choose JBR Repairs
There are numerous reasons why we can washing machine repair in Dubai.
First, we have extensive experience repairing appliances and laundry machines throughout Dubai. Our skilled technicians have more than ten years of field experience.
Second, we are a team of highly qualified technicians who can inspect, diagnose, and repair your washing machine in a manner that will spare you any additional hassles.
Thirdly, and most importantly, we travel to your desired location whenever it is necessary, and we are available around the clock. For a Professional service at your home door.
In which Cities are providing Our Washing machine repairing services By JBR Repairs
We offer prompt service in all regions of Dubai. We are serving in some cities that are mentioned below:
Dubai Palm Jumeriah, Jebel Ali, Barsha Heights, Dubai Marina, International City, Dubai Motor City, Emirates Hill, JBR, Hatta, Mars City Al safa, JVT, JVC, or all other cities of Dubai.
Same Day Washing Machine Repair in Dubai Service of Quality Work
JBR Repairs offers same-day service for all brands of washing machines. You may be searching for a Hisense Washing machine electrician in Dubai. Samsung washing machine repair Dubai. Haier washing machine repairing in Dubai. Hoover Washing machine repairing service Dubai. BOSCH Washing machine repair service Dubai. Panasonic washing machine repair Dubai, Hitachi washing machine repair Dubai. Toshiba washing machine repair in Dubai. Lg washing machine repairs in Dubai. SONASHI washing machine service in Dubai. Elekta washing machine repair service in Dubai,  and many more biggest brands of repairing services available. We are knowledgeable and capable of effectively repairing any of the aforementioned brands. Our other services in Dubai are Dishwasher repair in Dubai, AC repair service in Dubai, Microwave oven repair in Dubai, and Electric and Gas stove repair in Dubai.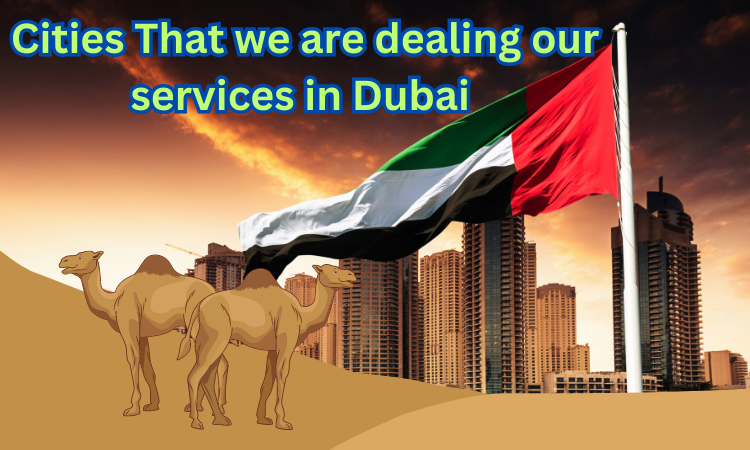 Our Staff Experts in Washing Machine Service and Repair
More than two decades ago. JBR Repair's own Appliance Repair Shop has specialized in providing customers with suitable washing machine repairs in Dubai Motor City. Our team is powerful, skilled, and diverse, with a wealth of washing machine repair knowledge. Consistently, we develop washing machine repairs in Dubai that are exhaustive, cutting-edge, and in line with the most recent industry trends and washing machine features.
Due to the gradual evolution of technology, new varieties of washing machines are being introduced. Even with all of the latest and greatest features. We have a skilled team that can solve any problem, regardless of its complexity or simplicity. Our experts are equipped with the most up-to-date tools to handle any problem and receive monthly training workshops to gain a comprehensive comprehension of all the washing machine's features. All of our clients benefit from our team's rigorous preventative measures, which help them avoid future significant issues.
Final Words
Nowadays, technology getting faster day by day and our appliances also getting improved. There is a problem that some reliable companies make products for lifetime use. But sometimes it's getting tiring after working for years. If you facing an issue like it that, and you find washing machine repair in Dubai. So, don't worry dear JBR Repair provide reliable and quality of working in entire Dubai.