You've come to the right place in search of the top fridge repair services in Dubai. Contact us at 052 510 0970 if you require quick assistance with your appliance in Dubai. The most reliable company located in Dubai is our business, JBR Repairs. We've been in Dubai for around 15 years. There are many reasons why we are the best refrigerator repair in Dubai. We provide services that are guaranteed. We provide professional services at very reasonable costs.
JBR Repairs staff is well-educated and committed. They are well-versed in each work situation and can fix any problems with refrigerators. They can fix refrigerators of every brand. We can fix freezers refrigerator repair, fridge repair, as well as repairs to refrigerators in Dubai.
Refrigerator Most Utilise in Dubai
One of the items in our home that we use on a regular basis to reduce food waste is our refrigerator. If the refrigerator is damaged and we aren't capable of storing our food items for a long time. It's also a huge issue to not have cold water. Furthermore, it can be a problem for you and the entire family members if you store food items for use in emergencies. If you are searching for refrigerator repair in Dubai. But don't worry about it, JBR Repairs is here to help you quickly and efficiently resolve any issues you might be facing in your refrigerator.
Typical Fridge Errors
Because of our experience and experience with household appliances, We are often faced with numerous refrigerator issues and faults. If you're having issues with your refrigerator or freezer and you searching for refrigerator repair in Dubai, We've likely seen it before.
The following list outlines some of the most frequently-asked refrigerator issues that a lot of our clients have brought to us:
Repair a leaky seal on a refrigerator
Motor replacement for the refrigerator's thermostat or fan, or repair
The compressor inside the refrigerator has failed.
There's something wrong with the ice maker doesn't produce an ice cube or filling it with water.
Removing the water filter from your refrigerator
The machine often emits an ominous sound that could be clicking, humming, or some other sound.
The refrigerator is warm to the touch and is always in operation.
The water faucet isn't functioning in a proper manner.
Dubai Refrigerator Repair
Just save our phone number on your mobile and make a call from anywhere within Dubai anytime. We're prepared to provide you with prompt and immediate refrigerator repair in Dubai.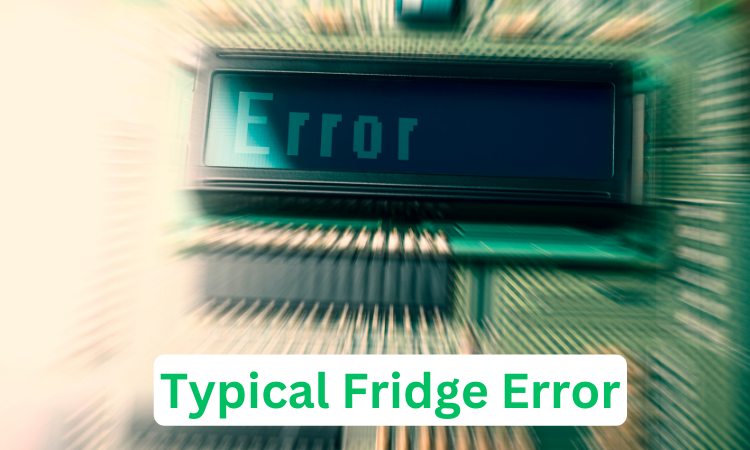 Dubai Fridge Repair & Maintenance Services
There is nothing more frustrating than having problems with your refrigerator or freezer units. They can quickly ruin food items and create bad smells. So, your refrigerator has to be repaired as fast as you can if it ceases functioning or stops cooling. If you want refrigerator repair in Dubai. Don't worry, though. There is help available for all models from well-known brands such as Beko, Samsung, Hotpoint, Bosch, LG, and more from our experts who are fully insured and trained.
You can trust our experts to quickly and effectively bring your refrigerator back to functioning again. The first step is to find the issue and inform you know if the issue can be solved immediately. The local warehouse in which we are located has more components than we do. We also keep a wide range of parts within the trucks of our engineers.
Affordable Fridge Repair in Dubai By JBR Repairs
One of the most essential appliances we use on a daily basis is the refrigerator. We are aware of the disruption that even small issues can bring to our routines. JBR Repairs offers the solution to any issue. In Dubai JBR Repairs, we specialize refrigerator repair in Dubai. Our staff of experts has experience working with refrigeration systems produced by a variety of manufacturers, such as Panasonic, Samsung, Haier, LG, etc. We believe you can gain from our experience.
The costs of calls to home, as well as refrigerator parts and labor for JBR repairs, are increasing. Our skilled technicians at JBR Repairs looked into the root issue and took swift action of repairing the problem. If you experience problems during the two-month warranty period, we'll resolve them for you at no charge to the customer. There is no need to worry about which fridges are manufactured by Samsung, Whirlpool, LG, Bosch, and other manufacturers. JBR Repairs will always provide its customers with high-quality work. JBR Repairs aims to build stronger relations with clients by offering superior services and skilled workmanship. For your JBR Repairs, we want to be your first choice in any other repairs you may require.
Repair of Commercial Refrigerators, Fridges, and Freezers in Dubai
Regardless of whether you're either a large or small business owner, whether large or small. Perhaps you run an establishment. You may own a fast-food restaurant or even a shop that sells iced drinks. Also, you will require an industrial refrigerator or fridge in the case of a hotel or restaurant. For all your commercial refrigeration requirements we provide complete maintenance and service. We can repair all commercial refrigerators, commercial coolers, and ice makers. Any problem that might occur with your refrigeration system is quickly and efficiently repaired by our skilled technicians. Our experts are extremely experienced and have a good quantity of experience working on commercial equipment or refrigerator repair in Dubai.
JBR Best Refrigerator Repair in Dubai
It can be very uncomfortable to place your purchases in limbo as your fridge is fixed, so we know that you need an urgent repair of your refrigerator in Dubai. All of the kitchen appliances in your home, the refrigerator could be the one that you use the most. It is important to avoid allowing your food to go to waste because of the compressor breaking or a leaky fridge. It is important to allow JBR Repairs to help you repair your fridge in Dubai to ensure you keep the temperature at a comfortable level and prevent food from degrading or bacteria from expanding.
The kind that refrigerator repair in Dubai, as well as ice makers. Repairs for refrigerators, freezers, and ice makers. Commit.
Refrigerators
Freezers
Icing devices
Coolers for business
Walk-In Freezers and Coolers
Bottle Chilled
Wine Chilled
Undercounted Freezers and Undercounted Refrigerators
Wine Cooler Refrigerators
Built-in and freestanding (integrated) refrigerators
machines that are compact and not deep.
Top-freezer refrigerators or bottom-freezer refrigerators
stacked refrigerators
Ice makers, wine coolers and mini-refrigerators
versions that are standard and Wi-Fi compatible.
Refrigerator Repair Experts
Our team of experts works with brands to resolve their concerns. In addition, they have worked with major corporations as well as restaurants to resolve all their relations with commercial refrigeration. An old refrigerator or commercial appliance may have a problem that is "too far gone" to repair. In this instance We do not steal money money from our customers' wallets, instead, we give an honest review to privileged customers. So, contact us for assistance if you're a business owner. Make sure to keep our number in mind at +(971) 52 510 0970 for quick and urgent repair assistance. Call our reliable commercial refrigerator repair in Dubai. The sooner you contact us the more quickly we can get your refrigerator back to good working order.
JBR Services in Entire Dubai +(971) 52 510 0970
JBR Repairs offer refrigerator repair in Dubai at the following locations: Dubai Marina, Palm Jumeirah, Downtown Dubai, Business Bay, Jumeirah Village, JLT, JLT Cluster, JBL, Burj Al Arab, Dubai International City, Dubai internet city. JBR, Jebel Ali, JBL, Golf Residence, Burj Al Arab, although we provide our services in the Entire city of Dubai. You just make us a Call at +(971) 52 510 0970.
Final Words 
JBR Repairs is the best refrigerator repair in Dubai or home appliance repair in Dubai. You must serve us for the best service in Dubai. In the day of the technology revolution, JBR Repairs is best in this field because we have quality and well-experienced staff.