Our Expertise
We are good in repairing of Same day repairing service of Home appliances in Dubai. Our same day appliance details, Same day Air conditioner repair in Dubai, Same day  Washing machine repair in Dubai, Refrigerator repairing, and Gas or electric Stove also repair and deliver in same days. Our staff have lot of experince in relavent field. You can serve us for better service in Dubai.

Heating
AC heating issues occur when an air conditioning system fails to cool the air effectively and instead emits warm or hot air.
Cooling
AC cooling is the process by which an air conditioning system lowers the temperature of indoor air, providing a comfortable and cool environment.
Purification
AC purification refers to the process of improving the quality of air circulated by an air conditioning system.
Washing Machine repair in Dubai is not a big deal. In Dubai JBR Repairs provide quality of work in a normal price.
Fridge repair in Dubai JBR Repair is reliable for your appliances. You must be serve us for better servicess
Air Conditioner Repair in Dubai not much costly and going to easy just one click away and JBR Repairs expert at your Door step.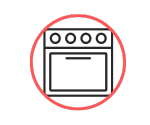 Electric or Gas stove repair in Dubai. We are all know that home appliances is make home complete and stove is main item in a house .
Book Your Service
For a good experience must book an order for more about our skills and punctuality.
Barsha Heights Street ' 1' Al Rabeea' Shop 20 Dubai