Washing Machine Repairing
Washing Machine Repair
Washing machine repair Dubai services typically include a range of repair and maintenance tasks to ensure the proper functioning of the machine. Here are some common services included:
Repairing mechanical issues

Fixing electrical problems

Addressing water-related issues

Diagnosing and repairing error codes

Cleaning and maintenance

Replacement of parts

Testing and calibration
It's important to note that the specific services offered may vary depending on the service provider and the nature of the washing machine Repair in Dubai. It's advisable to communicate your specific needs and inquire about the services included before hiring a repair service.
JBR Repairs offer the best washing machine repair service in Dubai. Our services are the best in town as our expert staff will take on the challenge and fulfill it to make your washing machine absolutely perfect.
If you are looking for same day washing machine repair service in Dubai then JBR Repairs offers you same day washing machine repair in Dubai. We will restore your washing machine in minutes and your problem will be solved.
Washing machine common issue
A washing machine works by filling the drum with water and detergent, agitating the clothes to remove dirt and stains, rinsing the clothes with clean water, spinning to remove excess water, and finally draining the water from the drum. This process cleans and refreshes your clothes, making them ready to wear again. If you are searching washing machine repair near me so JBR Repairs Better option for you in entire Dubai.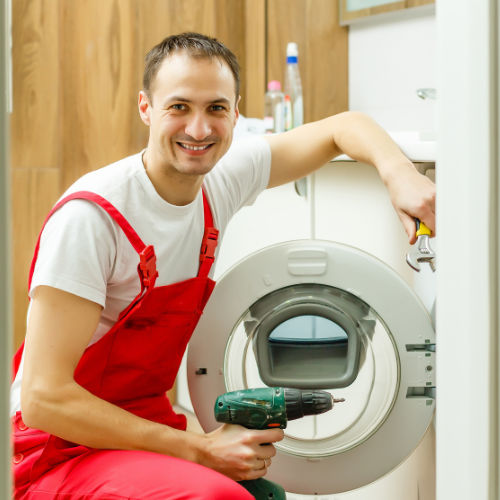 I recently had the pleasure of using JBR Repairs Washing Machine Service for repairing my washing machine, and I am extremely satisfied with their service.
The technician arrived on time and demonstrated excellent knowledge and expertise. They thoroughly inspected the machine, identified the problem, and explained it to me in a clear and understandable manner. They also provided me with a detailed estimate of the repair cost before proceeding with the work, which I appreciated.
Book Your Service
For a good experience must book an order for more about our skills and punctuality.
Barsha Heights Street ' 1' Al Rabeea' Shop 20 Dubai